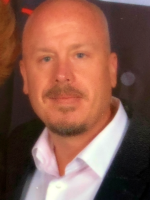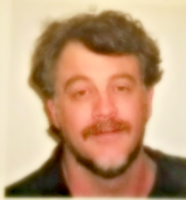 Matthew Rosenberg, MSW, LMSW,
Clinical Director
George L. Vanderbossche, MA, LLP
Psychotherapist / Consultant
Matthew Rosenberg, is a Masters level licensed clinical social worker who has twenty-four years of experience in evaluation, treatment/therapy, consultation, and specialized training. Mr. Rosenberg earned his Bachelor's Degree in Psychology and Masters Degree in Clinical Social Work from Michigan State University. He has worked with sexual abuse victims and their respective family members, spouses, abusers, sexual addicts, and sexually reactive children his entire career. He is the author of Understanding, Assessing, and Treating Sexual Offenders, and has authored over fifteen clinical essays and reports. He has been qualified as an expert in both State and Federal Courts in the areas of sexual abuse, the forensic interviewing protocol, psychosexual evaluation, risk assessment, and child suggestibility. As these areas are quite difficult areas to address, he uses a compassionate client-centered approach that is cognitive behavioral and holistic (treating the entire person as opposed to just a single problem). He has served as Clinical Director of Rosenberg & Associates Specialized Mental Health since 2001.

"What is necessary to change a person is to change his awareness of himself" Abraham Maslow


"The good life is a process, not a state of being. It's a direction not a destination." Carl Rogers

George L. Vanderbossche is a Limited License Psychologist (LLP) with over 20 years experience working in community mental health and outpatient clinic settings. He provides specialized mental health services including assessment, treatment, psychological testing, consulting, and training services. George's specialty areas include: psychological testing, assessment and treatment of sexual addiction and sexual abuse. He was formally trained to work with sexual abuse in the Adolescent Sexual Abuser Program at The Children's Center in Detroit, Michigan where he worked closely and trained under Matthew Rosenberg, MSW, LMSW.

He combines humanistic values with cognitive, behavioral, and psychodynamic theoretical frameworks. He works from the perspective that empathy and supportive confrontation are crucial to creating productive change in clients.


George graduated from Michigan State University with a B.S. in Psychology. He completed his graduate training at Center for Humanistic Studies where he received a Master of Arts degree in Clinical and Humanistic Psychology.